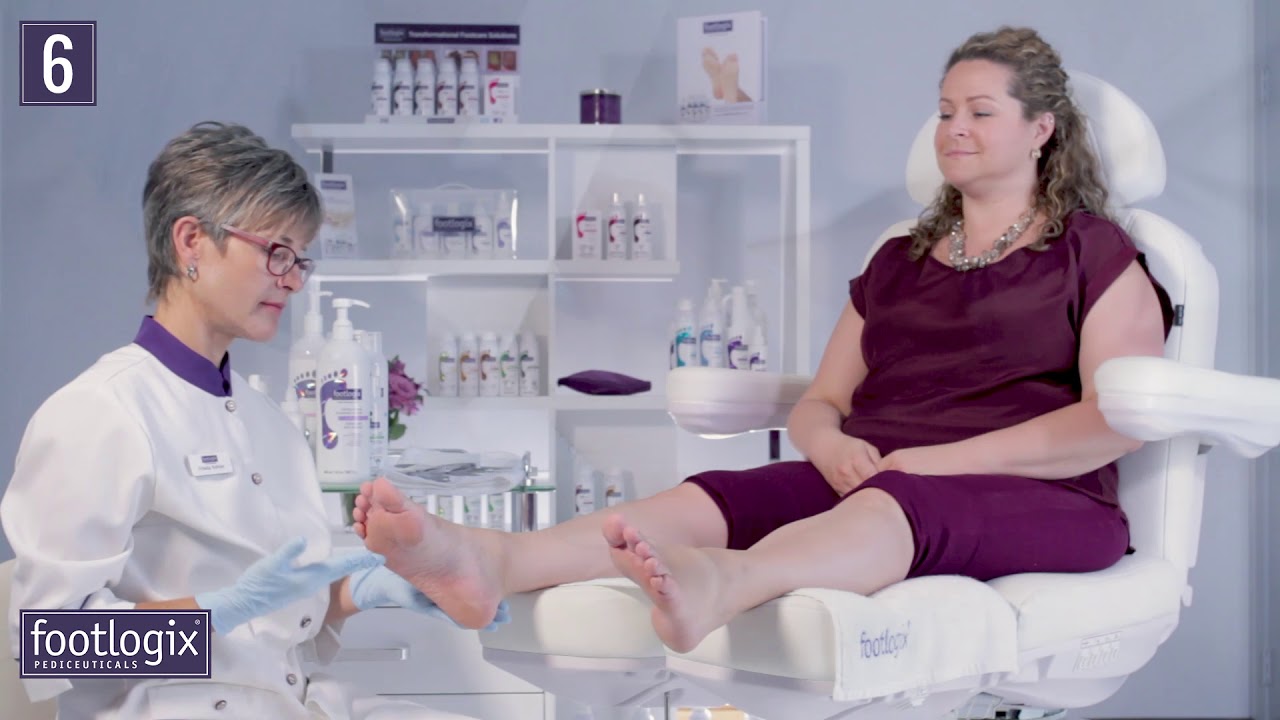 See what features and benefits Footlogix Pediceuticals will provide to you and your clients:

Footlogix Pediceuticals with Dermal Infusion Technology (DIT) is a mousse-based product line with European roots combined with North American innovation.

Footlogix Pediceuticals are free of synthetic oils, enabling the mousse to penetrate the outer layers of the skin instantly, leaving no greasy residue.

Footlogix Pediceuticals are:
Non-occlusive: do not seal or impede the natural functions of the skin, thereby allowing it to transpire normally.
Non-greasy: socks and shoes can be worn immediately after application and will not break down support hose. Simply apply and go!
Hygienic: applicators have a sealed system that does not allow air into the container, enabling bacteria-free dispensing.
Effective: protects damaged skin against infections and most efficacious for the dryness associated with the Diabetic foot.
Easy to apply: products are rapidly absorbed, creating great user compliance.
Highly effective: clients see fabulous results immediately and transformation in a few days.
Endorsed: by leading Doctors and Podiatrists across North America and Europe.
Transformational: they will elevate the results of your pedicures to where "Medi meets Pedi".