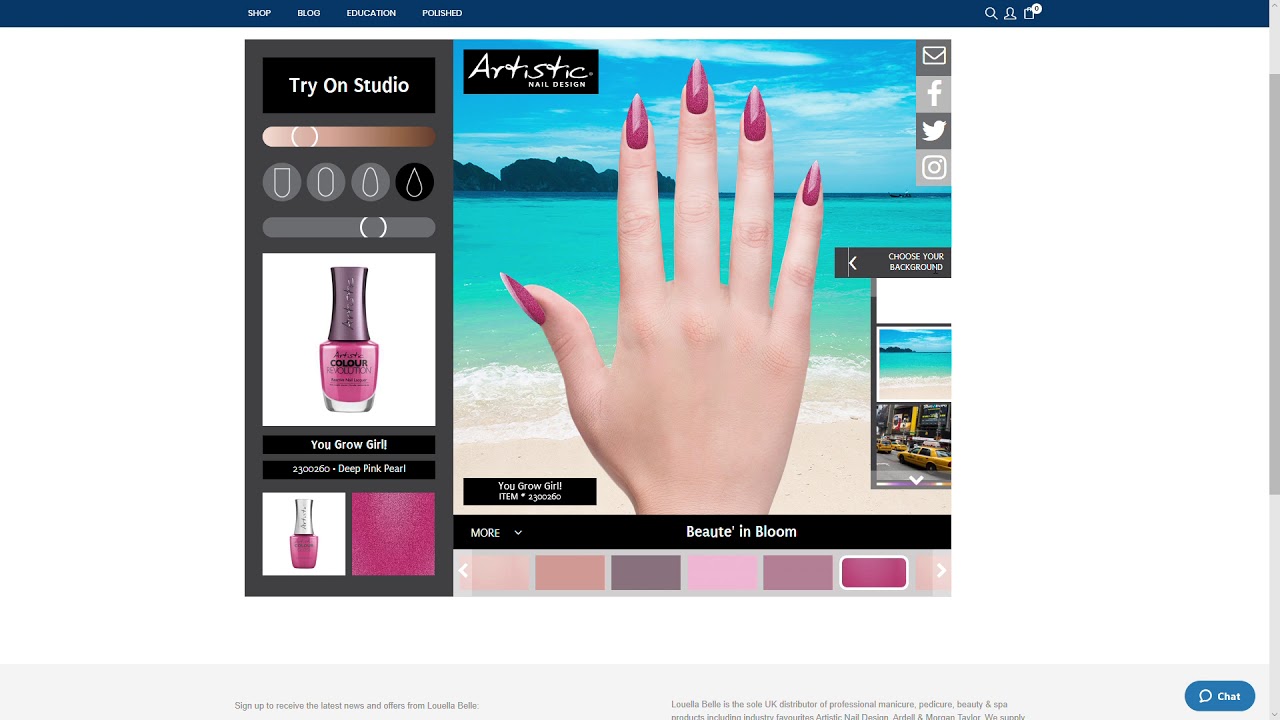 In addition to more than 200 gorgeous gel polish colours, Artistic Nail Design produces professional nail artistry products, tools and implements, a complete line of exceptional quality hard gels, and high-quality LED lights and more. The brand is distributed globally and quickly gaining acclaim as the go-to brand for true Nail Artist's worldwide, and preferred gel manicure product among celebrities.
Artistic Nail Design is headed by World Champion Nail Artist and Published Author Alisha Rimando Botero. With over 18 years of experience and dedication to education and product development in the nail industry, she brings immense knowledge and skill to the brand and our unprecedented team of Educators.
Education is a major priority at Artistic Nail Design with our Educators being a direct representation of the brand. We strive to support the nail technician by providing the highest levels of intensive training in nail design and product application. Artistic Educators are carefully hand selected based on extensive criteria and are the crème de la crème of Nail Artists around the world.
Fun. Edgy. Exclusive. The possibilities are endless with Artistic Nail Design.